Psychic-Althea
Expert in: five of wands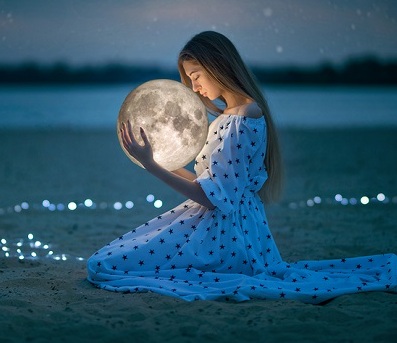 I am 3rd generation Gifted Spiritual Reader. Since I was a child, I have been able to tap in to my spiritual guides to help get answer for my clients
Chat Now
Offline

Currently Busy

LifeClarity
Expert in: five of wands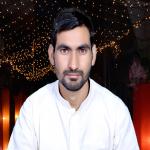 I'M FAST, ACCURATE & HONEST IN MY READINGS. NO FALSE HOPES. ONLY TRUTH NOTHING LESS.WHAT I SAY COMES TO PASS WITHIN SPECIFIED TIME FRAME IN MOST C
Chat Now
Offline

Currently Busy

Psychic-Angel
Expert in: five of wands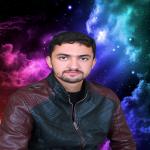 Allow me to explain the Truth to you about any question on any subject…Relationships, Dreaming, Finance, Life Paths, Spiritual Connecti
Chat Now
Offline

Currently Busy

Five Of Wands Card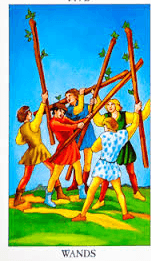 This is, like all the fives, a blow to one's pride. The question: "how am I able to stand out?
Upright Five of Wands
Five in Tarot study symbolizes conflict and transform, and hence Five of Wands is same as that. 5 of wands card point toward that the conflict, trouble, tension as well as competition is surrounding you from all the four corners and putting you down from reaching your goals. You will rebel people and go against them and avoid performing with them due to which people will start revolting against you. Here the problem is everyone is speaking and no one is trying to hear and hence the progress is very slow. Five of wands card says that people will indulge in doing work which will bring victory but how to proceed when everyone comes up with their own thoughts to implement in it. Until and unless patience is lacking in them success can't be achieve.
Reversed Five of Wands
The 5 of wands reversed inverted card can put forward that you have the power to prevent the conflicting situation wherever possible. You realize that any kind of tension or clashes ultimate feels you low by the end and causes uneasiness in you and so always wants to get rid of this soon. Think about whether for all time avoiding disagreement is the best way out for you.
Card Story
Five similar young men with 5 wand battle among themselves. After you invest energy during a project, you regularly realize that it develops and grows quickly within the early stages, however not in later stages. sort of a little company simply beginning, or some agency runs for the civil authority of a little city, the shortage of great competition builds success possible. However once that company gets large enough, or the tiny civil authority needs to be a state representative, then winning becomes more durable. Additional competition or simply stronger competition makes it more durable.
Card Meaning
The 5 of Wands is rarely a welcome card, as long tradition suggests you may be in line for struggle and aggravation. Pay shut attention to the encircling cards to find clues regarding that area of your life are subject to those conflicts. Expect them to be stock-still in competition, and console yourself that a positive resolution isn't outside your reach. Simply be ready for the chance that the triumph can return at a private value.
Ancient Times
The battles you've got featured has light-emitting diode you to the boldness of character. this can be a valuable attribute, however solely carefully. Facing adversity needs thoughtfulness, and it should feel like your progress is simply too so much delayed by the obstacles in your path.
Current Times
A miscommunication or misunderstanding can cause obstacles to your progress.
Prospect Times
There will be a chance within the future that needs you to tame your boldness so as to succeed. nobody will decide your actions, however, you, thus believe your strength of can to realize balanced progress.
Positive / Negative Key Analysis
The 5 of Wands suggests being challenged in how and having to protect physically against anyone. It brings with it feelings of resist, nervousness, and overall unease with internal battles nonetheless to come back. The negative foreboding bestowed with this card provides a solution of no.