Angel-Help
Expert in: two of pentacles
Professional Accurate and trusted adviser here with abilities to tune into your future in terms of Love and relationship, Marriage, Soul mates,
Chat Now
Offline

Currently Busy

LifeClarity
Expert in: two of pentacles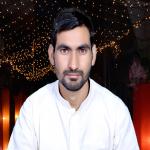 I'M FAST, ACCURATE & HONEST IN MY READINGS. NO FALSE HOPES. ONLY TRUTH NOTHING LESS.WHAT I SAY COMES TO PASS WITHIN SPECIFIED TIME FRAME IN MOST C
Chat Now
Offline

Currently Busy

Psychic-Bright
Expert in: two of pentacles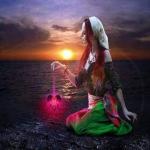 Relationships can be the most challenging, but also the most rewarding part of life. I'm here to help navigate you through those sometimes rough
Chat Now
Offline

Currently Busy

Two Of Pentacles
Prudence · Fluctuating Wealth· Transfer or Exchange · Juggling · Balance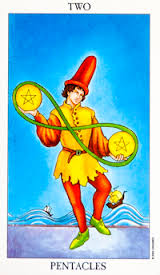 The meaning of II always signify the two forces one in favor and other against, here it deals with one to be as change and other as balance. The two pentacles mean work done by two forces one good and one to be as ill. The card is a strong sign that disruptions will surly encounter you in near future, that there exist likely chance for you to face hardship in coming future. Since you are the master of your work, the destiny favors only to those who strive hard and fight strongly to face the challenges. The card implies that victory can be achieved only when you plan out your strategies with care and intelligence.
Upright Two of Pentacles
This pentacle is optimistic in the manner that if you are occupied in works which requests for inspiration, craftsman labor and encouragement from your end. This card will prove it importance if you use your dexterity and proficiency and is still in the way to perk up them. This advancement of yours can be termed as your leisure pursuit. The Two of Pentacles represents the recompense in religious terms but certainly not sure. Thing like this is possible only if you remain prearranged and cautious.
Reversed Two of Pentacles
The reversed of this card is a clear sign that you are able to organize your labor and family commitments. Two of Pentacles reserved. You are probably wasting your time in doing work which is not even required and not giving time to your family and friends. There a situation will arise when you will be frustrated with the work and want to run away. You will also face problem in managing your facial resources and the way you spend your money is also something unpredictable. What you need to do by now is sit and plan out the budget and work accordingly if you don't want to lose any more money on things which are not of any importance.
What your our back story says
In your past it seems that you always have been encountered with hardships and difficulties at the start of something new. If you want to succeed you should balance out your previous work with present.
Current happenings
You will soon encounter a transformation in your present state for good, through the exchanging information. During your undulating situation you will receive some caution advise on your part through the experience you will encounters.
What your future says
Your destiny lies in your own hands if you try exploring opportunities by your own self along with strength and courage a road to success is sure to be achieve in near future.
Major Analysis
The card suit recommends that your life will swing between ups and downs and you will face hardship in work which you pursue. Your financial situation will too be in a state of undulation which requires management skill through your positivity and careful planning. You will be under heavy work pressure. The answer for the question here is No
Foremost Date, Imperative moment and Astrology
The key date are ought to be December 22 to December 30