Psychic-Synergy
Expert in: six of pentacles I'm here to guide and help you in every matter. If you want in-depth answers to clear the confusion, call now. Let's create a fantastic future! I am a
Chat Now
Offline

Currently Busy

Psychic-Angel
Expert in: six of pentacles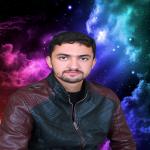 Allow me to explain the Truth to you about any question on any subject…Relationships, Dreaming, Finance, Life Paths, Spiritual Connecti
Chat Now
Offline

Currently Busy

The-Divine-Soul
Expert in: six of pentacles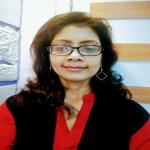 Detailed results through genuine reading , truth and no sugarcoating delivered with quick connections by world renowned astrologer. Let me help your s
Chat Now
Offline

Currently Busy

Six Of Pentacles
Prosperity · Solvency · Donation · Distribution · Favor
It is known that the success you will encounter will be the result of the kind work you did with others it may be in the form of financial help or it may be in the form of support, assistance that you give to your friend or to your family member, gratitude towards others helping the needy and distressed, donating for good cause without self interest. Perhaps the card might mean the other way round that is your success might be the result of bounty of some other person. These events are inclusive to each other, which depict that you are biased toward munificent activities.
Upright Six of Pentacles
The upright Six of Pentacles says that you being a wealthy man, you have gathered great wealth and you are by god grace in position that you could help those who are in need. Now it is your responsibility towards the mankind to help the less fortunate people. Consider being openhanded to give charity or accomplishing out a serving hand to those who are needy and waiting for support. Your little effort could bring miles of smiles and happiness in the others life.
Reversed Six of Pentacles
The 6 of Pentacles upturned proposes a one-way lane in terms of donations. You might have given somebody the money may be to a friend or given someone a good turn but, in this case, do not wait for the cash to be reimburse. This reserved tarot card says that you are going through a difficult time in your life related to money. You have faced great damage and loss due to the haste decision you made in your life. Finances might call for to come next and while you require to at slightest have meal on your table first, there might be some situations where you might cut down the expense to some extent.
What your our back story says
Your concerning attitude towards others has made you to achieve success in due course of time
Current happenings
Your passion of helping the needy will return to you in good scale, will serves as path that will lead you to success, and your faith and trust in your skills and talent will improve soon.
What your future says
You are the master of your own capabilities but to expect the same from other will be a waste of time because generosity of others is not in your control.
Major Analysis
The pentacle signifies the qualities such as success, kindness, prosperity. It means showing gratitude towards others helping the needy and distressed, donating for good cause without self interest. With the above statement the conclusion that arises is that you will develop a positive attitude towards life, your being generous and helping nature will enlarges the picture for you describing the success and future happiness. The answer that you questioned for here is yes
Foremost Date, Imperative moment and Astrology
Key dates: May 1 to May 10