Psychic-Synergy
Expert in: queen of pentacles I'm here to guide and help you in every matter. If you want in-depth answers to clear the confusion, call now. Let's create a fantastic future! I am a
Chat Now
Offline

Currently Busy

Psychic-Angel
Expert in: queen of pentacles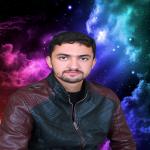 Allow me to explain the Truth to you about any question on any subject…Relationships, Dreaming, Finance, Life Paths, Spiritual Connecti
Chat Now
Offline

Currently Busy

LifeClarity
Expert in: queen of pentacles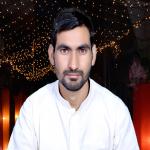 I'M FAST, ACCURATE & HONEST IN MY READINGS. NO FALSE HOPES. ONLY TRUTH NOTHING LESS.WHAT I SAY COMES TO PASS WITHIN SPECIFIED TIME FRAME IN MOST C
Chat Now
Offline

Currently Busy

Queen Of Pentacles
Prosperity ·Abundance · Practicality · Financial help · Wealth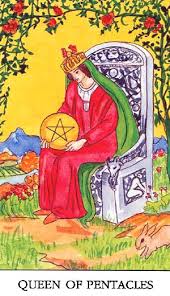 The queen as the name suggest is a female icon that the card portraits it to be a person in its own manner. Queen is a one who is dexterous in financial terms and contains a very pragmatic, realistic attitude. This kind of being you are going to encounter in your life who will serve to be a financial support to you in matter related to money, and will behave is a guide to path you in better management of financial areas.
Upright Queen of Pentacles
The upright of Queen of Pentacles is mother figure in the tarot. She is the most generous icon on the earth. As like a suzanne vega in a family the Queen of Pentacles take care of the children, house, property etc. She works without getting tired all day out for the family. She cooks food, clean the house, greet the guests, wash the clothes, feed the family, look after the groceries a part from this she manages time to go through the business news in the paper. She even works for the family to earn bread for them. She most likely has a depository account or investment assortment that no one has the knowledge of it. She makes every effort to generate temperate and protected surroundings for the family.
Reversed Queen of Pentacles
The reversed Queen of Pentacles says that you will become over ambitious towards your career and the family and other relationship will not be of much importance to you as compared to that of your work. You must take out time to refresh yourself through recreating activities or going for some natural sightseeing, so that you can strike a balance between your personal and professional life.
What your our back story says
You have encountered success story by evaluating the opportunities in past with the help of your talent. Serving the needy and the destitute will bring fulfillment in your life soon
Current happenings
In present soon you will encounter with a female who will serve as support to you in matter related to money, and converting her advice into action will bring prosperity to you very soon.
What your future says
The future is uncertain but if you continue evaluating and practicing the talent and skill you possess will surly bring riches to you in due course of time.
Major Analysis
The queen as discussed earlier is symbol of wealth and success. It depend on you who you utilize your own talent and explore the new in you for the destiny lies in your own hands. There will be challenges in your life but it is up to you who you respond towards them bravely and who you convert the opportunities into success. Being practical and realistic will help you to find your way to achieve your goals. The card contains point which says yes.
Foremost Date, Imperative moment and Astrology
Key dates: December 13 to January 9