The-Divine-Soul
Expert in: page of pentacles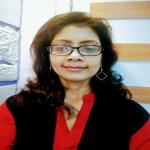 Detailed results through genuine reading , truth and no sugarcoating delivered with quick connections by world renowned astrologer. Let me help your s
Chat Now
Offline

Currently Busy

Psychic-Synergy
Expert in: page of pentacles I'm here to guide and help you in every matter. If you want in-depth answers to clear the confusion, call now. Let's create a fantastic future! I am a
Chat Now
Offline

Currently Busy

LifeClarity
Expert in: page of pentacles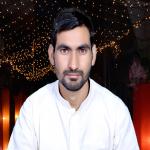 I'M FAST, ACCURATE & HONEST IN MY READINGS. NO FALSE HOPES. ONLY TRUTH NOTHING LESS.WHAT I SAY COMES TO PASS WITHIN SPECIFIED TIME FRAME IN MOST C
Chat Now
Offline

Currently Busy

Page Of Pentacles
Scholarship · Motivated · Studious ·Attentive · Skillful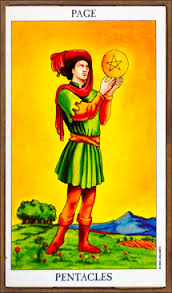 The Page is at all times a rational card, the card is associated with the personality you possess and the outlook you have about the life. The card signifies the relationship you possess with the people who are at young age around you, your significant influence on them might help them to find new and successful path toward victory in area such as academic or field such as financial. The page is supposed to convey glad tiding to your on your path of personality.
Upright Page of Pentacles
The upright of Page of Pentacles symbolizes the dreams and the craving to mark those imaginings in the material land. You might be in the middle of a fresh assignment such as a leisure pursuit, business venture, or the commencement of a fresh enlightening experience. The Page is a symbol of keenness and yearning, revolving around the dreams. This does not give any surety of accomplishment of the dreams until and unless the person holds motivation, determination to strive hard for the attainment of the dreams into reality. This card suggests you to have encouragement to plan out suitable actions which help to reach to your dreams.
Reversed Page of Pentacles
The page of pentacles reversed position of this card suggests that there exist obstacle, blockages in the way to achieve the goals. These blockages may be due to the reason that you might have been very lazy over your action plan or you might not have done homework on the strategies. The reversed page of cups love denotes that it might be that you were engage in daydreaming over new plans and objectives rather than taking action over the present conditions. First give the plans a thought, that why you are performing such actions what will be the ultimate result of it.
What your our back story says
Soon you will learn and explore area where new occupation and hobbies will encounter you. Your ambitious nature and idealistic attitude will assist you in the new project which you will undertake soon.
Current happenings
The current situation says that soon something threatening will come upon during work. But it is on you that you should stay firm and claim during the hard times, countenance the challenges and take menace and convert them into opportunities for success.
What your future says
You are to gain power in the outlook if you stay attentive and careful to the happening around you. Things are available to you at your disposal what you need to do is pay attention to them and understand the reason of occurrence.
Major Analysis
The card depict and portraits the image of the one who is attentive, responsive, skillful and keen learner. It represents the one who possess combined qualities such as self disciplined and striver. The future says that the person is likely to acquire new hobbies. The card shows a positive nature and the answer here to the question is yes.
Foremost Date, Imperative moment and Astrology
Key dates: Are winter season