LifeClarity
Expert in: eight of cups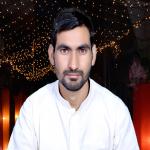 I'M FAST, ACCURATE & HONEST IN MY READINGS. NO FALSE HOPES. ONLY TRUTH NOTHING LESS.WHAT I SAY COMES TO PASS WITHIN SPECIFIED TIME FRAME IN MOST C
Chat Now
Offline

Currently Busy

Psychic-Synergy
Expert in: eight of cups I'm here to guide and help you in every matter. If you want in-depth answers to clear the confusion, call now. Let's create a fantastic future! I am a
Chat Now
Offline

Currently Busy

Psychic-Angel
Expert in: eight of cups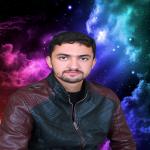 Allow me to explain the Truth to you about any question on any subject…Relationships, Dreaming, Finance, Life Paths, Spiritual Connecti
Chat Now
Offline

Currently Busy

The Eight Of Cups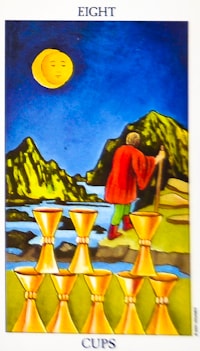 The Eight of Cups basically shows change and alteration. The look of the card clearly shows sadness and a sense of isolation. In this card a man has turned his back on everything he has accomplished before. He walks into the night as he disappears into a wilderness wearing a robe and a wooden stick in his hand. The man has seen life's happiness and sadness. Even after achieving his goals he feels a void. He has not found true happiness in the joys of the world and is starting a journey of spirituality.
Personality traits indicated
Escapism, dissatisfaction, desertion, departure, walking away.
Upright indication
The Eight of Cups shows that now you should find within yourself what can bring joy and satisfaction to your life. You are trying to find peace and spirituality and stop being a part of the never ending race of life. You are not greedy about materialistic joys and are searching of something more significant. This cards also shows your disappointment in your life, love or success. More so it indicates your disappointment in yourself. You should start a new journey of exploring yourself and finding peace within.
Reversed indication
The reversed Eight of Cups shows a confusion that what is best for you. Somewhere inside you want to search new prospects and perspectives, but you are also afraid that you can lose what you have in order to do something new. You should search for answers within yourself as the answers lies inside of you.
Zodiac connections and key dates
Connected zodiac sign is Pisces. Key dates are February 19 to February 28