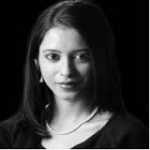 $1.00/minute
3 minutes free
no payment required
Currently Offline


Please check back soon
Currently Busy


Please check back soon
Specialties
Abductions
Astrology Readings
Aura Readings
Aura Readings
Breaking Up & Divorce
Career Forecasts
Cartomancy
Cheating & Affairs
Chinese Astrology
Dream Analysis
Eastern Philosophy
Extra Sensory Perception (ESP)
Fertility Kama Sutra Tantra
Financial Outlook
Fortune Telling
Friendly Marital Life
Gay & Lesbian
Ghosts Parapsychology
Graphology Paranormal
Intimacy
Kabbalah Palm Readings
Law of Action
Law of Attraction
Law of Cause and Effect
Law of Compensation
Law of Correspondence
Law of Divine Oneness
Law of Divine Oneness
Law of Gender
Law of Perpetual
Law of Polarity
Law of Relativity
Law of Rhythm
Law of Vibration TruthStar
Love & Relationships
Marital Life
Mediums & Reaching Beyond
New Age Spirituality
Numerology Occult
Parents & Children
Past Life Readings
Pet Psychics
Picture Readings
Psychic Readings
Remote Viewing
Rune Casting
Single & Dating
Soulmate Connections
Tarot Readings
Transmutation of Energy
Unidentified Objects
Universal Laws
Universal Laws
Vedic Astrology
Wicca
zara light psychic
Description
Rely on My Advice and Make Your Future Better

Many people wonder- why they should get a Tarot card reading. For this common question, there is only one answer- To bring improvement to their life!

Genuine and informative Tarot reading

I have become one of the popular intuitive Tarot card readers. Whenever I give readings to my clients I try to be informative, patient, and also elaborate in clarifying what I see in the Tarot cards. I will explain to you what the cards mean from different angles – past, future, present, conscious and also sub-conscious. This will help you to understand my analysis while you are getting all your questions answered. Through my Tarot readings, you may achieve a fresh perspective on every circumstance that you have faced, and get a guidance to go ahead with more confidence and understanding.

I believe that anyone is able to interpret Tarot. I am just a down-to-earth, sensible Taurus, who wants to make use of Tarot cards in daily life. I am always zealous about my own skills and keep on helping other potential Tarot experts to start to understand this skill.


Ratings & Reviews