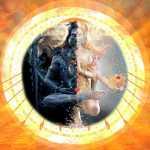 $1.99/minute
3 minutes free
no payment required
Currently Offline


Please check back soon
Currently Busy


Please check back soon
Specialties
Aura Readings
Breaking Up & Divorce
Crystal Readings
Love & Relationships
Mediums & Reaching Beyond
Psychic Readings
Remote Viewing
yog anand
Description
I am a psychic reader and expert with alots of experience. I have dedicated my life towards the well being and research on the life span and how a human being spend their life in it . Have you ever wondered that in this life span there has been alot of problems you have faces . Alots of ups and downs . You have never got the peace of mind out of all the situations . If you have a stable love life children and family and career but still lack the peace of mind. I can really help you to move out yourself from any situation and to start a new life towards a stable goal of relationship that can be established from god to any human. I have answers to what you have been looking for since years but never got satisfaction of it.
chat with me now to get solution of all your issues relating.
Love
career
relationship
Meditation
peace of mind
kundli
chakra balancing
aura
past life and much more
There has been time where i have been looking for a companion and lonley too but when you reach the extent of lonliness there is only one relationship that is needed to be established that is the relationship with god by god and for the god so i always wanted to devote my self towards the betterment and healthy future of people all over the world.