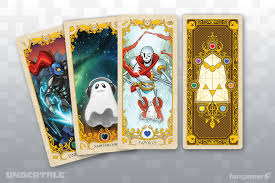 $0.98/minute
3 minutes free
no payment required
Currently Offline


Please check back soon
Currently Busy


Please check back soon
Specialties
Abductions
Astrology Readings
Aura Readings
Aura Readings
Breaking Up & Divorce
Career Forecasts
Cartomancy
Cheating & Affairs
Chinese Astrology
Dream Analysis
Eastern Philosophy
Extra Sensory Perception (ESP)
Fertility Kama Sutra Tantra
Financial Outlook
Fortune Telling
Friendly Marital Life
Gay & Lesbian
Ghosts Parapsychology
Graphology Paranormal
Intimacy
Kabbalah Palm Readings
Law of Action
Law of Attraction
Law of Cause and Effect
Law of Compensation
Law of Correspondence
Law of Divine Oneness
Law of Divine Oneness
Law of Gender
Law of Perpetual
Law of Polarity
Law of Relativity
Law of Rhythm
Law of Vibration TruthStar
Love & Relationships
Marital Life
Mediums & Reaching Beyond
New Age Spirituality
Numerology Occult
Parents & Children
Past Life Readings
Pet Psychics
Picture Readings
Psychic Readings
Remote Viewing
Rune Casting
Single & Dating
Soulmate Connections
Tarot Readings
Transmutation of Energy
Unidentified Objects
Universal Laws
Universal Laws
Vedic Astrology
Wicca
tarotgirl
Description
As people are becoming more aware about astrology, they are involving
themselves with it and using it to better their live in one form of the other.
Tarot reading is one of the most effective way to get a great guidance and
get their lives on a better path. Tarot card readings can give you a clear
interpretation of your problems and even provide solutions if guided by and
expert. A tarot card I can provide you with some accurate readings and
solutions to your problems. With great insights of the past, present and the
future, I can make you more insightful and prepared for the best outcome
you want for the different situations. I ensure complete transparency and I
don't hide facts from any of my clients. I tell them like it is and communicate
properly to achieve a good solution.

For getting the perfect perspective, you need a professional tarot card
reader to guide you. I have a lot of experience in professional tarot card
readings and I provide my clients full support and guidance. I use actual
tarot card deck for all my readings, so you are assured of correct readings. I
ensure you of complete safety and privacy as tarot card readings are based
on a lot of very personal details. I am a very good listener and observer so I
always get the perfect picture of all my client's problems. I not only provide
Tarot card readings, but I also provide psychic sessions. I am always
available for your frequent calls and my sessions will be of your worth as you
will see the results in your life.

I believe that everything happens for a reason and the sessions I have
with my callers is because I can make a difference in their lives. I also help
is relationship problems and provide potential solutions with the help of
psychic and tarot card readings. As all my readings are based on tarot card
interpretations, the results may vary from person to person.
Ratings & Reviews