Kiro
Expert in: king of cups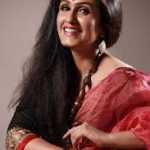 $0.78/minute
Get satisfaction about love life with Love Tarot I also offer a comprehensive Tarot reading, and during this reading, you can learn some information,
Chat Now
Offline

Currently Busy

psychicganesh
Expert in: king of cups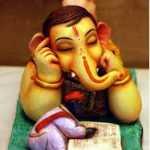 $0.88/minute
Be Informed about Your Future with My Right Perception Since the time, when our civilization was started, human beings were intrigued with their inexp
Chat Now
Offline

Currently Busy

psychicana
Expert in: king of cups
$0.79/minute
I'm a Gifted Psychic I Love Helping people Restore their Love lives, I've helped many single Men and Women find love and Happiness. Do you need
Chat Now
Offline

Currently Busy

The King Of Cups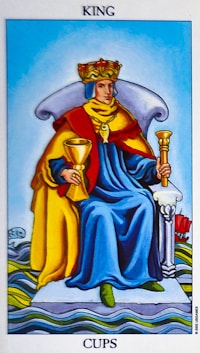 In the suit of cups, the King of Cups card is primarily shows the authority. The king of cups card depicts the fish, which is believed to be the representation of soul and motivation. The tarot card king of cups also signifies the equilibrium between the conscious with the unconscious. In the king of cups card, there is one more fish that is leaping out of the raging ocean and a there is also a ship which is sailing stably. The tarot card reading of these symbols is that the king is alert of the unconscious breaking out but he still has the control and authority over it. This tarot card shows one should not suppress the emotions within the unconscious, but we should learn to adjust and deal with them with the willpower and inner strength. This is a great card and is very good pick in the tarot card readings.
Personality traits indicated
Kindhearted, cooperative, Honesty, Mature, Confident.
Upright indication
As all the court cards, The King of Cups, epitomizes creativity, sentiment, and the unconscious. Unlike the others, though, the King of Cups states much more control in his emotional state. He always has his emotions under control and his feelings. It also represents a balance between the intellect and emotions. The king of cups indicates compassion and kindness and strength in a relationship.
Reversed indication
When the king of cups is reversed it indicates manipulation and controlling of emotions. This shows someone who is venomous, temperamental, resentful and un-social, especially when he does not have his way. Vengefulness is also a trait shown by this card. He also possesses the quality of emotional blackmail often to get his wish fulfilled. He convinces the other person that they are the problem and makes their minds uncertain.
Zodiac connections and key dates
It is associated with Libra & Scorpio. The key dates are 13 October and 22 November.