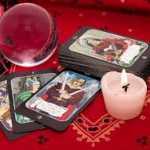 3 minutes free
no payment required
Currently Offline


Please check back soon
Currently Busy


Please check back soon
Specialties
Abductions
Astrology Readings
Aura Readings
Aura Readings
Breaking Up & Divorce
Career Forecasts
Cartomancy
Cheating & Affairs
Chinese Astrology
Dream Analysis
Eastern Philosophy
Extra Sensory Perception (ESP)
Fertility Kama Sutra Tantra
Financial Outlook
Fortune Telling
Friendly Marital Life
Gay & Lesbian
Ghosts Parapsychology
Graphology Paranormal
Intimacy
Kabbalah Palm Readings
Law of Action
Law of Attraction
Law of Cause and Effect
Law of Compensation
Law of Correspondence
Law of Divine Oneness
Law of Divine Oneness
Law of Gender
Law of Perpetual
Law of Polarity
Law of Relativity
Law of Rhythm
Law of Vibration TruthStar
Love & Relationships
Marital Life
Mediums & Reaching Beyond
New Age Spirituality
Numerology Occult
Parents & Children
Past Life Readings
Pet Psychics
Picture Readings
Psychic Readings
Remote Viewing
Rune Casting
Single & Dating
Soulmate Connections
Tarot Readings
Transmutation of Energy
Unidentified Objects
Universal Laws
Universal Laws
Vedic Astrology
Wicca
spiritualhealer
Description
Solve your love issues
I am not only your love psychic but also your soul mate psychics. As a whole, I am certified and specialized psychic, who is well-known for integrity and reliability. Many of my clients want to have love psychic analysis due to the several issues in their personal love relationship. Matters that are related to mind are often complicated issues and you can never see anything evidently, as you are psychologically involved in a relationship.
As I am a love psychic, you can get in touch with me for the reading of psychic relationship. Thus, when your relationship is in crisis, you will no more need to worry. The sudden breakups can be really distressing to you. I know your situation when your beloved person cheats you.
I can assist all my clients to discover clarity in every type of circumstances. The message that is channeled to you is fully impartial. It actually originates from some highly guided information source. It will ultimately help you to remove all the problems, over which you have mulled a long period.
As a qualified Reader, I will able to tunes into your voice vibration and energy. I mean that you do not have to meet with me physically. Thus, my psychic reading through phone is an ideal and confidential way to hit upon all the solution to the burning questions. As soon as I complete my reading, I will help you to feel empowered positively, and you will be encouraged to make the right decisions or take a good step.