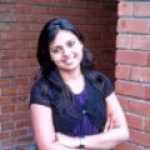 $0.78/minute
3 minutes free
no payment required
Currently Offline


Please check back soon
Currently Busy


Please check back soon
Specialties
Abductions
Astrology Readings
Aura Readings
Aura Readings
Breaking Up & Divorce
Career Forecasts
Cartomancy
Cheating & Affairs
Chinese Astrology
Dream Analysis
Eastern Philosophy
Extra Sensory Perception (ESP)
Fertility Kama Sutra Tantra
Financial Outlook
Fortune Telling
Friendly Marital Life
Gay & Lesbian
Ghosts Parapsychology
Graphology Paranormal
Intimacy
Kabbalah Palm Readings
Law of Action
Law of Attraction
Law of Cause and Effect
Law of Compensation
Law of Correspondence
Law of Divine Oneness
Law of Divine Oneness
Law of Gender
Law of Perpetual
Law of Polarity
Law of Relativity
Law of Rhythm
Law of Vibration TruthStar
Love & Relationships
Marital Life
Mediums & Reaching Beyond
New Age Spirituality
Numerology Occult
Parents & Children
Past Life Readings
Pet Psychics
Picture Readings
Psychic Readings
Remote Viewing
Rune Casting
Single & Dating
Soulmate Connections
Tarot Readings
Transmutation of Energy
Unidentified Objects
Universal Laws
Universal Laws
Vedic Astrology
Wicca
santji
Description
Do you wish to know how you can increase things to improve your love in the relationships?
You have to be helpful in both small and large ways so as to get the best result as awaited. If you
focus on your partner's positive qualities at every time, you can become a perfect life partner
beyond doubt. You have to show your affection and appreciation always to experience the most
expected life. You have to give a secure emotional base and worthy reassurance to your partner
to boost up love in your life and relationship. You can make efforts to support your partner
expand their world through the challenging activities to bring the most anticipated favorable
things in your love life soon.
Once you have started to separate the facts from the feelings on the whole, you can ensure no
problems in your love and relationships. You have to connect with different parts of your life
comprehensively so as to feel comfortable to develop and cultivate compassion as awaited. You
have to avoid your expectations that your partner is ready to fill all your emotional things on
time.