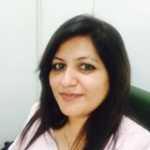 $0.67/minute
3 minutes free
no payment required
Currently Offline


Please check back soon
Currently Busy


Please check back soon
Specialties
Abductions
Astrology Readings
Aura Readings
Aura Readings
Breaking Up & Divorce
Career Forecasts
Cartomancy
Cheating & Affairs
Chinese Astrology
Dream Analysis
Eastern Philosophy
Extra Sensory Perception (ESP)
Fertility Kama Sutra Tantra
Financial Outlook
Fortune Telling
Friendly Marital Life
Gay & Lesbian
Ghosts Parapsychology
Graphology Paranormal
Intimacy
Kabbalah Palm Readings
Law of Action
Law of Attraction
Law of Cause and Effect
Law of Compensation
Law of Correspondence
Law of Divine Oneness
Law of Divine Oneness
Law of Gender
Law of Perpetual
Law of Polarity
Law of Relativity
Law of Rhythm
Law of Vibration TruthStar
Love & Relationships
Marital Life
Mediums & Reaching Beyond
New Age Spirituality
Numerology Occult
Parents & Children
Past Life Readings
Pet Psychics
Picture Readings
Psychic Readings
Remote Viewing
Rune Casting
Single & Dating
Soulmate Connections
Tarot Readings
Transmutation of Energy
Unidentified Objects
Universal Laws
Universal Laws
Vedic Astrology
Wicca
reunites lovers
Description
No more difficulty with relationships
If you need assistance to remove difficulty about your love life, then let me help you with my divine help to give you much confidence.
Your answers are on the surface of the questions you ask, I can aid you to make out all the divine energies, which may lead you to a life full of love. No matter whether you are now fighting with your present relationships or inquisitive about love life, it is my duty to make use of my intuitive abilities, with my love Tarot analysis.
While we beg for spiritual aid, our own guides instantly awaken us. I will encourage you to find out your personal spirit guides. For all the queries that you have in mind, there is always spirit guide, which can help you with any answer.
I have assisted lots of people by connecting them with their cherished ones, who have now become the spiritual guides. These guides will communicate with you about the divine journey. When you are experiencing a time of uncertainty and confusion, it may be useful to have the help of the spirit guides.