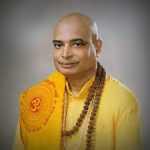 3 minutes free
no payment required
Currently Offline


Please check back soon
Currently Busy


Please check back soon
Specialties
Abductions
Astrology Readings
Aura Readings
Aura Readings
Breaking Up & Divorce
Career Forecasts
Cartomancy
Cheating & Affairs
Chinese Astrology
Dream Analysis
Eastern Philosophy
Extra Sensory Perception (ESP)
Fertility Kama Sutra Tantra
Financial Outlook
Fortune Telling
Friendly Marital Life
Gay & Lesbian
Ghosts Parapsychology
Graphology Paranormal
Intimacy
Kabbalah Palm Readings
Law of Action
Law of Attraction
Law of Cause and Effect
Law of Compensation
Law of Correspondence
Law of Divine Oneness
Law of Divine Oneness
Law of Gender
Law of Perpetual
Law of Polarity
Law of Relativity
Law of Rhythm
Law of Vibration TruthStar
Love & Relationships
Marital Life
Mediums & Reaching Beyond
New Age Spirituality
Numerology Occult
Parents & Children
Past Life Readings
Pet Psychics
Picture Readings
Psychic Readings
Remote Viewing
Rune Casting
Single & Dating
Soulmate Connections
Tarot Readings
Transmutation of Energy
Unidentified Objects
Universal Laws
Universal Laws
Vedic Astrology
Wicca
punditkumar
Description
Solve Your Relationship Problem with Tarot Reading
If you want to raise some consciousness about your future life, then psychic reading will give you the best predictions. You perhaps try to find answers to the apparently impossible and mysterious questions. The tarot cards will provide you the answers about all the subjects.
I, as a Tarot reader, can bring the ultimate achievements to one's life. There are perhaps very few psychic readers like me, who may perceive your future without having any support. I focus my psychic feelings only on someplace or someone. Often I have potent and unpredicted psychic visions without intentionally activating them. Every time, I have found this to be an intensely moving experience.
When I think that a vision is appearing, my mind and body become united, and I realize an involvement with the grand celestial currents. Besides, I observe astral paths that extend around me.
I mastered my psychic power little by little
I have learned the technique of using the ancestral aids (such as numerology, tarot decks, etc). They are really the valuable tools to me, and I make use of them in order to get in touch with some higher forces, which control the turmoil of our Fate.
Since then, my powers and controls have grown, and in many significant moments, I am competent to grant some powerful psychic safeguard upon all people, who talk to me. My supreme reward is obviously to witness the developments of your personal life.
When I observe the Tarot cards and carry out a psychic analysis for any client, I primarily look at the religious or spiritual facet of the question of that person. It does not matter what the query is, the spiritual path of the person is main factor of getting the answers to all concerns. When I get a very clear concept of the spiritual mind, I can concentrate on making out the right path to assist them in finding what they want.
I mainly focus on the matters of love and any relationship, and thus, you may get my service for following situations.
Get back your beloved
Lost love may seem to be the most agonizing situation to you. While a marital relation dissolves and you feel that your love gets lost, you and you regret a lot. In this situation, I can help you as a spiritual healer.
Problem of husband and wife
If you feel devastated or helpless when your spouse ignores you, I will assist you to recommend a solution using my knowledge in the domain of spiritual healing.
Stopping divorce
There are certain instances while the married life becomes embroiled for some problems. It may lead to sorrow, quarrels and anxiety of the couples. To prevent such situation, you can seek my help.
My tarot reading service for some more situations-
Financial problem
Health problem
Childless couples' problem
Unmarried people
Evil spirit
My love tarot analysis utilizes some tarot cards like-
The distant and recent past
Your present love life
External effects on love
Future effect on love
Useful energies for love
Anticipation and doubts in Love
Lastly, I want to say that my divine prayers are extremely effective, and the results will surprise you. So, psychic reading or Tarot card analysis.