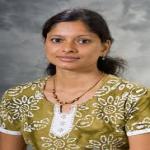 3 minutes free
no payment required
Currently Offline


Please check back soon
Currently Busy


Please check back soon
Specialties
Abductions
Aura Readings
Aura Readings
Breaking Up & Divorce
Career Forecasts
Cartomancy
Cheating & Affairs
Chinese Astrology
Dream Analysis
Eastern Philosophy
Extra Sensory Perception (ESP)
Fertility Kama Sutra Tantra
Financial Outlook
Fortune Telling
Friendly Marital Life
Gay & Lesbian
Ghosts Parapsychology
Graphology Paranormal
Intimacy
Kabbalah Palm Readings
Law of Action
Law of Attraction
Law of Cause and Effect
Law of Compensation
Law of Correspondence
Law of Gender
Law of Perpetual
Law of Polarity
Law of Relativity
Law of Rhythm
Law of Vibration TruthStar
Love & Relationships
Marital Life
Mediums & Reaching Beyond
New Age Spirituality
Numerology Occult
Parents & Children
Past Life Readings
Pet Psychics
Picture Readings
Psychic Readings
Remote Viewing
Rune Casting
Single & Dating
Soulmate Connections
Tarot Readings
Transmutation of Energy
Unidentified Objects
Universal Laws
Universal Laws
Vedic Astrology
Wicca
psychictara
Description
Psychic reader, for all kind of problems related to love and relationship, career and life.
I am a psychic reader to help you with all kind of problems of your life problem to solve for you. I have done many courses and therapies to guide you in your bad time. Every person gets problems in their life due to very tough competition and negative conflicts with each other.
There are so many people losing their current job and getting back in their career or struggling to meet some goal but they can't achieve. So I am always ready to help in those bad times to get success and attract the people to you. I have many years of experience and positive energies for you to make different choices in your life.
My psychic reading helps you in all kind of problems related to love and relationship, career and life. I discover a good path and make changes in your life. I will show you many options which are good and best for your future life.
There are several questions and queries about love and relationship being asked to me to bring back love in their life. The questions are will I get back my love in my life again will get my love back or not? Secret love is a good match for me or not? And many more questions have been asked of me and I said everything true to my clients which is good and bad for them in their life goals and success.
I have an analysis of every love and relationship issue as my personal issue to gives best results for their future life.
In today's time, everyone life depends upon good career and money to catch and grab a good fortune in their life. I have many effective and strong powers to convert your bad time into a good time.
I am a psychic reader to read your life problems and gives results in a short time and you get good success and achieve your life dreams. There are so many people who have trust and faith in the psychic reading to know their past and present love situation. Every corner of life has the best fortune for you from your bad past. The psychic readers have much knowledge about their client's situation and why this is happening in their life.
Many things happen in your life through psychic reading and God's support. Career and life are those words which are related to each other in every situation. If career is good then your life fortune is also good for your future dreams.
Many people have big dreams about their career and life to achieve more than other people. The psychic reader helps you how you can manage the career and goals simultaneously without any bond and hurdles in your path. I always guide you the path brief details to solve any situation in your life.
When you get connected with me then you will feel only positive and think about my readings only to recognize your life gain and keeps everything secret for a long time to complete your goal.
I can read every charts and information related to your life path and can tell your past and future dates and time about your love and relationship life.
I work as a medium in your life to make major changes and show you the readers have unique power and technique to bring good fortune in your life. I always guide my clients to be happy always while connected with me.
My psychic abilities are Telepathy, Precognition, clairvoyant and many other readings to know everything without any information taken by you. These readings are capable to read client's mind and feelings. The psychic reads the clients mind without knowing any information about them about their past and present situation.
So don't hesitate to connect with me for your psychic reading for love and relationship, career and life. I can work for you as my own life problem. Once you can connect with me you will feel positive and energetic in your life and feel a change in your daily routine. My good wishes are for you to get success and achieve your dream goal in your life and feel always positive.