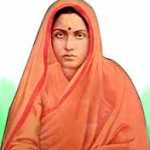 $0.39/minute
3 minutes free
no payment required
Currently Offline


Please check back soon
Currently Busy


Please check back soon
Specialties
Abductions
Astrology Readings
Aura Readings
Aura Readings
Breaking Up & Divorce
Career Forecasts
Cartomancy
Cheating & Affairs
Chinese Astrology
Dream Analysis
Eastern Philosophy
Extra Sensory Perception (ESP)
Fertility Kama Sutra Tantra
Financial Outlook
Fortune Telling
Friendly Marital Life
Gay & Lesbian
Ghosts Parapsychology
Graphology Paranormal
Intimacy
Kabbalah Palm Readings
Law of Action
Law of Attraction
Law of Cause and Effect
Law of Compensation
Law of Correspondence
Law of Divine Oneness
Law of Divine Oneness
Law of Gender
Law of Perpetual
Law of Polarity
Law of Relativity
Law of Rhythm
Law of Vibration TruthStar
Love & Relationships
Marital Life
Mediums & Reaching Beyond
New Age Spirituality
Numerology Occult
Parents & Children
Past Life Readings
Pet Psychics
Picture Readings
Psychic Readings
Remote Viewing
Rune Casting
Single & Dating
Soulmate Connections
Tarot Readings
Transmutation of Energy
Unidentified Objects
Universal Laws
Universal Laws
Vedic Astrology
Wicca
psychicmaa
Description
My solution for your love life

I deal with many types of clients - industrialists, professionals, businessmen, investors, and also couples who are in love. And all these people have taken the advantages of the fruits of my Tarot reading service.

With my psychic readings you can remove all the difficulties and obstacles in your life. You can come to me for
• Analysis of love compatibility
• Obtain better relationships in your life
• Solving of your marriage problems
• Avoiding the deception of your lover
• Social or family problems

Other areas which I can help

I can also give insight about finance, health, profession, and also lost persons. Remember that my understandings are not intended to faint your spirit; I am extremely candid and very ingenuous. The readings on the lost persons may be very explicit (particularly, when the individual is dead). Thus, please, speak to me only when you desire to know the truth. In my readings I use only my own natural talents. I look into paranormal activities carefully in order to give the right answer.

I have also taken part in some corporate parties where they invited me to get a professional Tarot Reading. They wanted to know about their business forecasts, decision making options and many more. Tarot Reading ability also assists me much in my personal life as well as my family members. Traditional treatments can often cause never-ending worries, so you may like to try it out.
Ratings & Reviews