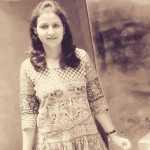 $0.77/minute
3 minutes free
no payment required
Currently Offline


Please check back soon
Currently Busy


Please check back soon
Specialties
Abductions
Astrology Readings
Aura Readings
Aura Readings
Breaking Up & Divorce
Career Forecasts
Cartomancy
Cheating & Affairs
Chinese Astrology
Dream Analysis
Eastern Philosophy
Extra Sensory Perception (ESP)
Fertility Kama Sutra Tantra
Financial Outlook
Fortune Telling
Friendly Marital Life
Gay & Lesbian
Ghosts Parapsychology
Graphology Paranormal
Intimacy
Kabbalah Palm Readings
Law of Action
Law of Attraction
Law of Cause and Effect
Law of Compensation
Law of Correspondence
Law of Divine Oneness
Law of Divine Oneness
Law of Gender
Law of Perpetual
Law of Polarity
Law of Relativity
Law of Rhythm
Law of Vibration TruthStar
Love & Relationships
Marital Life
Mediums & Reaching Beyond
New Age Spirituality
Numerology Occult
Parents & Children
Past Life Readings
Pet Psychics
Picture Readings
Psychic Readings
Remote Viewing
Rune Casting
Single & Dating
Soulmate Connections
Tarot Readings
Transmutation of Energy
Unidentified Objects
Universal Laws
Universal Laws
Vedic Astrology
Wicca
psychicgori
Description
Tarot Reading- To Remove All Darkness of Your Mind

Every individual wants to know about their unknown future and solve any turmoil that comes in the life. The answers to all your questions can be obtained by a psychic reading. I offer the most accurate reading which will blow your mind with accurate facts about your present and future.

A little about me

When I started my journey to understand the spiritual world from the people around me, I noticed that my life began to take a completely unexpected turn. At a young age I started giving psychic readings to people. When clients would visit me to begin a psychic reading session or Tarot session, I observe that they experienced the healing energies of my reading.

I believe that every individual on this world has individual divine association and particular purpose in the life. Such divine relation is the major hotline to all our feelings - negative or positive. Many of us start moving towards the adverse side of thoughts while life tests us. Our personal thoughts can thus cure not just our physical nature, but also the situations of our life.

My readings are based mainly on my knowledge and my experience. The results of my reading are fully subjective and different for every individual. As people respond in a different way to various circumstances, the guidance and results differ from one individual to another.


Ratings & Reviews