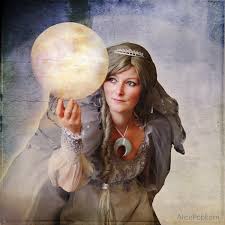 $1.50/minute
3 minutes free
no payment required
Currently Offline


Please check back soon
Currently Busy


Please check back soon
Specialties
Abductions
Astrology Readings
Aura Readings
Aura Readings
Breaking Up & Divorce
Career Forecasts
Cartomancy
Cheating & Affairs
Chinese Astrology
Dream Analysis
Eastern Philosophy
Extra Sensory Perception (ESP)
Fertility Kama Sutra Tantra
Financial Outlook
Fortune Telling
Friendly Marital Life
Gay & Lesbian
Ghosts Parapsychology
Graphology Paranormal
Intimacy
Kabbalah Palm Readings
Law of Action
Law of Attraction
Law of Cause and Effect
Law of Compensation
Law of Correspondence
Law of Divine Oneness
Law of Divine Oneness
Law of Gender
Law of Perpetual
Law of Polarity
Law of Relativity
Law of Rhythm
Law of Vibration TruthStar
Love & Relationships
Marital Life
Mediums & Reaching Beyond
New Age Spirituality
Numerology Occult
Parents & Children
Past Life Readings
Pet Psychics
Picture Readings
Psychic Readings
Remote Viewing
Rune Casting
Single & Dating
Soulmate Connections
Tarot Readings
Transmutation of Energy
Unidentified Objects
Universal Laws
Universal Laws
Vedic Astrology
Wicca
psychicastrologer
Description
Get Accurate Result of Tarot Reading, and Improve Your Future Life
If you want to find a wonderful option to have a peep into your future and remove all the barriers that you have once faced, then you can opt for Tarot reading. I have a verifiable and impeccable record as a Tarot reader.
How I start my readings
As an experienced tarot reader, I make use of the cards in order to reveal energies, trends and patterns, which can help you to understand your present condition and foresee the future events. I use various decks with various symbols.
If you choose me for Tarot interpretation, I will at first you to clear your mind. Then, I will advise you to close the eyes and visualize your own self that is bounded by glowing, energizing and radiant white light.
Give little data, and I'll foretell your future
I am also recognized as the well-known psychic reader. Many people believe wrongly that you need to talk to a psychic reader face-to-face to have the right analysis. But, I think that is not true. As a genuine psychic medium, I will be competent to foretell your future only with your birth date and your name.
I will inspire you to know about any aspect of your life, Love, married life, Relationship, career and so on. My website is just the right place, if you search for psychic. My personal astrologically based interpretations of Tarot cards are backed up with my own perception. I have not yet found any inconsistency in my readings.