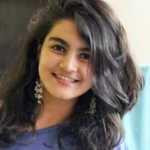 3 minutes free
no payment required
Currently Offline


Please check back soon
Currently Busy


Please check back soon
Specialties
Astrology Readings
Breaking Up & Divorce
Career Forecasts
Cheating & Affairs
Chinese Astrology
Dream Analysis
Extra Sensory Perception (ESP)
Fortune Telling
Gay & Lesbian
Kabbalah Palm Readings
Law of Cause and Effect
Love & Relationships
Mediums & Reaching Beyond
Past Life Readings
Picture Readings
Psychic Readings
Rune Casting
Single & Dating
Soulmate Connections
Tarot Readings
Universal Laws
Universal Laws
Wicca
psychic devinity
Description
Customers are amazed to see my talent
With the help of my strong psychic talent, I have satisfied lots of clients, who are related to various professions, like doctors, celebrities, executives, lawyers and many more.
I believe that only a single reading will enable you to understand my astounding capability. I will never try to sugarcoat my interpretation with fantasies or fake stories. So, get prepared to listen to the utter truth of your life!
If you think that you tried all the possible options and nothing appears to work for your better life, then choose my love reading. I will allow you to realize whether your current relationship is really worthy to you or it merely a waste of time. Never let the uncertainties prevent you from learning the reality. Moreover, I will notify you about everything, and you do not need to say a single word. All my magic charms are particularly designed to fulfill your every desire, and every need.
Tarot reading- Another way of solution applied by me
Tarot reading is also one of my proficiencies. I think that Tarot can tell you a lot about the various forces of your life. It can offer you the elucidation, the understanding, and also the insight into all potential paths of the forces. Remember that Tarot can bring you empowerment, and the cards may assist you to understand you conditions, and so, it directs you towards making the right choices regarding your fortune. I will never force you to carry out this or that; thus it depends completely upon you. However, with those cards, I will look profoundly into their significances and understand them instinctively to offer you a feedback.