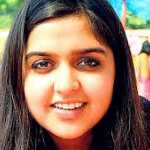 $0.89/minute
3 minutes free
no payment required
Currently Offline


Please check back soon
Currently Busy


Please check back soon
Specialties
Abductions
Astrology Readings
Aura Readings
Aura Readings
Breaking Up & Divorce
Career Forecasts
Cartomancy
Cheating & Affairs
Chinese Astrology
Dream Analysis
Eastern Philosophy
Extra Sensory Perception (ESP)
Fertility Kama Sutra Tantra
Financial Outlook
Fortune Telling
Friendly Marital Life
Gay & Lesbian
Ghosts Parapsychology
Graphology Paranormal
Intimacy
Kabbalah Palm Readings
Law of Action
Law of Attraction
Law of Cause and Effect
Law of Compensation
Law of Correspondence
Law of Divine Oneness
Law of Divine Oneness
Law of Gender
Law of Perpetual
Law of Polarity
Law of Relativity
Law of Rhythm
Law of Vibration TruthStar
Love & Relationships
Marital Life
Mediums & Reaching Beyond
New Age Spirituality
Numerology Occult
Parents & Children
Past Life Readings
Pet Psychics
Picture Readings
Psychic Readings
Remote Viewing
Rune Casting
Single & Dating
Soulmate Connections
Tarot Readings
Transmutation of Energy
Unidentified Objects
Universal Laws
Universal Laws
Vedic Astrology
Wicca
powerfullpsychic
Description
If the couples spend some time for nourishing their relationship then it can reduces the chance of cheating in their life. The most important thing is to show emotional feeling to your spouse's even in the busy schedule that brings more happiness between the couples. First you should understand the needs and feel your spouse' s feeling then only it will make strong emotional connection bond between the spouses. Every partner should learn how to express their feelings and getting close each other. The main reason to happen misunderstanding between the spouses is women always think about others but not themselves whereas men should always run behind the business and this will make a big distance between them.
To avoid cheating & affair there are many different ways are accessible for appreciating your partners first you should ask your partner needs and help them to feel happy then appreciate him or her. For both men and women the spouse of each should be very special for all couples so you have to expose your feelings with lovable words, by presenting gifts, give more appreciation to your partners and spending much time together. Therefore it is a best way to get affairs between couples and avoid unnecessary cheating between the relationships.
i am the expert to make sure your relationship should never face the bad times.
Ratings & Reviews