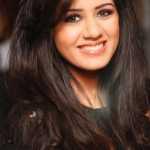 3 minutes free
no payment required
Currently Offline


Please check back soon
Currently Busy


Please check back soon
Specialties
Abductions
Astrology Readings
Aura Readings
Aura Readings
Breaking Up & Divorce
Career Forecasts
Cartomancy
Cheating & Affairs
Chinese Astrology
Dream Analysis
Eastern Philosophy
Extra Sensory Perception (ESP)
Fertility Kama Sutra Tantra
Financial Outlook
Fortune Telling
Friendly Marital Life
Gay & Lesbian
Ghosts Parapsychology
Graphology Paranormal
Intimacy
Kabbalah Palm Readings
Law of Action
Law of Attraction
Law of Cause and Effect
Law of Compensation
Law of Correspondence
Law of Divine Oneness
Law of Divine Oneness
Law of Gender
Law of Perpetual
Law of Polarity
Law of Relativity
Law of Rhythm
Law of Vibration TruthStar
Love & Relationships
Marital Life
Mediums & Reaching Beyond
New Age Spirituality
Numerology Occult
Parents & Children
Past Life Readings
Pet Psychics
Picture Readings
Psychic Readings
Remote Viewing
Rune Casting
Single & Dating
Soulmate Connections
Tarot Readings
Transmutation of Energy
Unidentified Objects
Universal Laws
Universal Laws
Vedic Astrology
Wicca
perfectpsychic
Description
Find Some Ray of Light in Your Dark Life with Psychic Reading
As the unpredictable circumstances often knock at our door now and again, it becomes significant to hunt for people, who have the ability of psychic reading. And thus, I have come forward to have paranormal discussions about the issues on love, health, prosperity, career and many more. You will be guided perfectly to adopt the alterations in life, and your mental disturbances can be controlled in order to bring normalcy to your life.
How I became psychic reader
Since the very young age of my life, I was quite conscious of some voices that softly guide me on the life's journey. Obviously, as I was young, I could not recognize what those voices were actually. Later I grew and matured and came to know that those voices were of my own guardian angels. Eventually, I realized that my ability to hear such voices is, in fact, a gift to me. This gift has offered me a great experience of dealing with the crystals, psychic readings and Tarot cards. By interacting with my guides and your dear ones, I'll be able to bring the important messages to you.
My gift allows me to present you various kinds of readings on the basis of your current desires. From full psychic and Tarot readings through email to SMS based or telephone readings- I will conduct your path and reply to your queries with empathy and understanding. Your information will remain confidential all the time.
I bring peace to your marital life or love life
The conjugal relationships or love may seem to be very smooth journey only if everything goes right. But, if the tide becomes very high, then it can be hard to remain afloat. As a love psychic, I can offer you ethical, considerate, and perfect solutions and insights, and thus, you can endure any storms, which come in your life. The relationship of you and your cherished ones will be as strong as ever.
Love Tarot may be a fun and helpful way to find your true soul mate. It will ignite the ardor of you true love. My reading enables you to choose 2 cards from the deck; these 2 cards stand for the union and bond of two hearts. The combined implication of these cards can offer you a deep insight into how and where to find your partner.
I have multiple specialties and skills- from love psychic analysis, to astrology or tarot card interpretations. I am confident of the fact that you will surely find the specialties, which you are searching for.
If you contact me, you will learn that Tarot does not merely indicate seventy cards; this is the point, where your own mind can meets some mysteries. Your thoughts can gain insight into the present, past and future. I think that Tarot is actually a wisdom tool –to take on life, and not run away from it. I am zealous but never obsessed with Tarot. I am open to the fresh opinions. I am focused yet responsive, caring yet challenging.