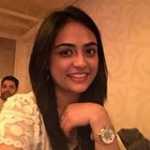 $0.96/minute
3 minutes free
no payment required
Currently Offline


Please check back soon
Currently Busy


Please check back soon
Specialties
Abductions
Astrology Readings
Aura Readings
Aura Readings
Breaking Up & Divorce
Career Forecasts
Cartomancy
Cheating & Affairs
Chinese Astrology
Dream Analysis
Eastern Philosophy
Extra Sensory Perception (ESP)
Fertility Kama Sutra Tantra
Fortune Telling
Friendly Marital Life
Gay & Lesbian
Ghosts Parapsychology
Intimacy
Kabbalah Palm Readings
Law of Action
Law of Cause and Effect
Law of Compensation
Law of Divine Oneness
Law of Divine Oneness
Law of Perpetual
Law of Relativity
Law of Rhythm
Love & Relationships
Marital Life
Mediums & Reaching Beyond
Numerology Occult
Parents & Children
Past Life Readings
Pet Psychics
Picture Readings
Psychic Readings
Remote Viewing
Rune Casting
Single & Dating
Soulmate Connections
Tarot Readings
Transmutation of Energy
Universal Laws
Universal Laws
Vedic Astrology
Wicca
loveguru
Description
The areas on which I focus
My tarot reading will assist you to
Unravel the present problems or troubles
Find out the ways to promote your career
Easily communicate your dear ones, who are no more
Explore something about your work issues and your business
Find out the health problems and get the self help
Recognize the relationships
Observe the future trends
However, I give a very high focus on your love life. Love is really a wonderful feeling to all of us, and it is such a condition when we always consider the happiness of our partners. I can generate love psychic interpretations in the best way. A good relationship with the spouse is extremely important in everyone's life and all of us need to know whether we can live happily in our conjugal life or face any indiscretion or clashes in future.
On the other hand, often an individual feels very uncomfortable while living with his or her partner because of some misunderstandings. As the certified love psychic, I will give your mind happiness and can assist you by offices helpful suggestions.
In addition to it, I can also help those partners, who have presently get divorced or got divorced over a long time. I can use my uses divine power in order to bring the lovers or the couples together. My power does not end here. I am able to stimulate the energy that you still have and stir up your love.
Thus, if you consider me to be a talented psychic, then you can get the chance to crack all secrets of your happiness and gain a successful future. My psychic analysis can encourage you highly to take some action about your career, roman or only your regular living and welfare.