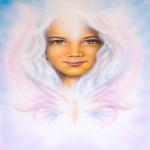 3 minutes free
no payment required
Currently Offline


Please check back soon
Currently Busy


Please check back soon
Specialties
Aura Readings
Aura Readings
Breaking Up & Divorce
Career Forecasts
Cheating & Affairs
Financial Outlook
Friendly Marital Life
Love & Relationships
Marital Life
Mediums & Reaching Beyond
Parents & Children
Past Life Readings
Picture Readings
Psychic Readings
Single & Dating
Universal Laws
Universal Laws
gwapa123
Description
TOP ADVISOR I'm Gifted Psychic intuitive.iam seer/visionary .. i had having propehtic dreams sinced i was young i had gift from God ...the God creator ..I can help you and give you clarification of your confusions. . ., Iam a seer/visionary , im here to help you the best as i can , i will give advice the right direction in Godly way. I will guide/help you with the problems that have been complicating in your emotional matter .
... I give direct answer whether bad or good . i want to thank to everyone for your support and for choosing me
. I can help you resolve your situation with my spiritual guidance. You'll find me a compassionate and empathetic lady with great natural insight and intuition into peoples lives and problems.
i have over 20 years experienced helping people around the world, i can help you anything that burning in your mind with my experience ive had having prophetic dreams.and visions before things happening … til here and thank you for reading my profile …
Love & Peace
EMAIL ME FOR A READING
EMAIL ME FOR A READING
EMAIL ME FOR A READING