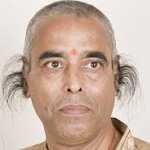 $2.25/minute
3 minutes free
no payment required
Currently Offline


Please check back soon
Currently Busy


Please check back soon
Specialties
Abductions
Astrology Readings
Aura Readings
Aura Readings
Breaking Up & Divorce
Career Forecasts
Cartomancy
Cheating & Affairs
Chinese Astrology
Dream Analysis
Eastern Philosophy
Extra Sensory Perception (ESP)
Fertility Kama Sutra Tantra
Financial Outlook
Fortune Telling
Friendly Marital Life
Gay & Lesbian
Ghosts Parapsychology
Graphology Paranormal
Intimacy
Kabbalah Palm Readings
Law of Action
Law of Attraction
Law of Cause and Effect
Law of Compensation
Law of Correspondence
Law of Divine Oneness
Law of Divine Oneness
Law of Gender
Law of Perpetual
Law of Polarity
Law of Relativity
Law of Rhythm
Law of Vibration TruthStar
Love & Relationships
Marital Life
Mediums & Reaching Beyond
New Age Spirituality
Numerology Occult
Parents & Children
Past Life Readings
Pet Psychics
Picture Readings
Psychic Readings
Remote Viewing
Rune Casting
Single & Dating
Soulmate Connections
Tarot Readings
Transmutation of Energy
Unidentified Objects
Universal Laws
Universal Laws
Vedic Astrology
Wicca
guruji
Description
A psychic reading is based on different approaches today. The main goal of a psychic reading is
to make the best efforts to discern information through heightened perceptive abilities. People
who have chosen this service can get lots of benefits that do not miss out the best support to
make a good decision every time. The most powerful benefit from this psychic reading is to
identify the truth.
I am a certified psychic with the most outstanding experiences and expertise in this profession. I
have high ethical standards, authentic psychic intuitive ability, professional experiences, and
proven accuracy in the results. I succeed in this service to clients because I have mastered the
best abilities to use my skills to help clients on time. My services give the most expected support
to clients to stop negative thinking. I have the most successful records because I have contributed
a little in my clients' life to gain the positive energy increasingly. I feel happy to support my
clients change their life as favorable as possible.