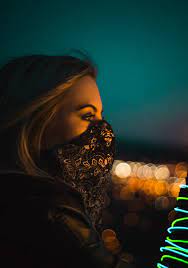 3 minutes free
no payment required
Currently Offline


Please check back soon
Currently Busy


Please check back soon
Specialties
Astrology Readings
Aura Readings
Aura Readings
Breaking Up & Divorce
Career Forecasts
Cartomancy
Cheating & Affairs
Chinese Astrology
Dream Analysis
Eastern Philosophy
Extra Sensory Perception (ESP)
Fortune Telling
Friendly Marital Life
Gay & Lesbian
Ghosts Parapsychology
Intimacy
Kabbalah Palm Readings
Law of Cause and Effect
Law of Compensation
Law of Correspondence
Law of Divine Oneness
Law of Divine Oneness
Law of Gender
Law of Relativity
Law of Vibration TruthStar
Love & Relationships
Marital Life
Mediums & Reaching Beyond
New Age Spirituality
Numerology Occult
Parents & Children
Past Life Readings
Pet Psychics
Picture Readings
Psychic Readings
Remote Viewing
Rune Casting
Single & Dating
Soulmate Connections
Tarot Readings
Unidentified Objects
Universal Laws
Universal Laws
Vedic Astrology
Wicca
easton
Description
If you want to know someone feeling and thoughts for you so conntect me i can better help you.
you also can Try me, To enhance your love and relationship life with God gifted and psychic abilities .
If so, I can help you. I am a deeply spiritual person who has a great intuition.I can often tell what people are like before I have met them and am able to pick up on people's moods and feelings easily. Using my gifted abilties ,
I can give you an insight into your situation. I provide an honest reading with love and sincerity. My wish is that you feel love and peace in your life and that you find what you are looking for…
I have 8 years experience in all psychic fields ! i am master clairvoyant clairaudient and sentient which means i have psymy gifts and use them help other and have been giving prifessional reading since 9 years of age and since chic vision hearing and feeling ,
I also use my trusty spirit guides in every reading as they sens see and hear what may be going on , on the clients end i am also an empath intuitive and a master tarot card reading . i developed these techniques and gifts at a early age of 8 years old .MY grandpa who had over 30 years experience .he leads me my gifts and took me under his wing to fully develope.
Ratings & Reviews