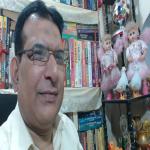 $1.99/minute
3 minutes free
no payment required
Currently Offline


Please check back soon
Currently Busy


Please check back soon
Specialties
Breaking Up & Divorce
Career Forecasts
Cheating & Affairs
Crystal Readings
Dream Analysis
Fertility Kama Sutra Tantra
Friendly Marital Life
Ghosts Parapsychology
Intimacy
Love & Relationships
Parents & Children
Pet Psychics
Psychic Readings
Single & Dating
Soulmate Connections
Tarot Readings
Vedic Astrology
Zainee Mehjooria
Description
God-gifted Psychic Reader. Love & Relationship Problems, Cheating & Affairs, Marriage & Business, Job & Career, Soulmate Connections etc. Clairvoyant, Clairscient & Empath. No sugar-coated response. Get Clarity, Accuracy and Satisfaction.
My experience in the mentioned fields is 20 years plus. With the help of my Psychic Powers, I will destroy your problems, before they destroy you. I possess an extensive backgroung in dealing with the crisis situation and working with the individuals going through extreme emotional extreme emotional turmoil. Basically, I am Caring, Passionate and Non-judgemental. Get Clarity on your present problems. amazing response.
Furthermore, I believe hat we can change anything in our life. There are no mistakes and we should have no regrets. Regret stems from situations we not yet learned from. In order to make changes, we need to look at ourselves as well as those around us. I am sympathetic, compassionate and polite in my dealings. My readings are 100% accurate, wonderful, powerful and to the point. My readings have brought peace and happiness to many men and women whom I have read for. Contact me and get an amazing and great reading. No disappointment, please.