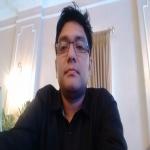 3 minutes free
no payment required
Currently Offline


Please check back soon
Currently Busy


Please check back soon
Specialties
Abductions
Astrology Readings
Aura Readings
Aura Readings
Breaking Up & Divorce
Career Forecasts
Cartomancy
Cheating & Affairs
Chinese Astrology
Dream Analysis
Eastern Philosophy
Extra Sensory Perception (ESP)
Fertility Kama Sutra Tantra
Financial Outlook
Fortune Telling
Friendly Marital Life
Gay & Lesbian
Ghosts Parapsychology
Graphology Paranormal
Intimacy
Kabbalah Palm Readings
Law of Action
Law of Attraction
Law of Cause and Effect
Law of Compensation
Law of Correspondence
Law of Divine Oneness
Law of Divine Oneness
Law of Gender
Law of Perpetual
Law of Polarity
Law of Relativity
Law of Rhythm
Law of Vibration TruthStar
Love & Relationships
Marital Life
Mediums & Reaching Beyond
New Age Spirituality
Numerology Occult
Parents & Children
Past Life Readings
Pet Psychics
Picture Readings
Psychic Readings
Remote Viewing
Rune Casting
Single & Dating
Soulmate Connections
Tarot Readings
Transmutation of Energy
Unidentified Objects
Universal Laws
Universal Laws
Vedic Astrology
Wicca
The Divine Seer
Description
Here problem becomes solution by taking quick and accurate decisions through my divine gift, knowledge and experience of 15 years. Please come with an open mind to hear and accept even the hardest truth and reality. I help people to tke right decision about Love relationship, Marital relationship, Career, Business, Property, Cheating and affairs etc. without sugarcoating.
Life member of Astrological Research and Association, Reiki master, Third generation born psychic, Gold medalist in Vaastu shastra, Numerologist, Tarot reader.
Astrology, Dream Interpretation, Psychic Reading, Aura scan, Numerology, Tarot Reading, Vedic Astrology, Chinese Astrology, Gemology, Spell casting, Past life reading, Soulmate Reading, Love relationship, Break up and Divorces, Cheating and Affairs, Career Forecast, Remote Viewing, Marital Life, Palm Reading, Pet Psychic, Decision making, Occult and Crystal reading.