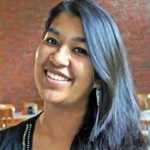 $0.99/minute
3 minutes free
no payment required
Currently Offline


Please check back soon
Currently Busy


Please check back soon
Specialties
Abductions
Astrology Readings
Aura Readings
Aura Readings
Breaking Up & Divorce
Career Forecasts
Cartomancy
Cheating & Affairs
Chinese Astrology
Dream Analysis
Eastern Philosophy
Extra Sensory Perception (ESP)
Fertility Kama Sutra Tantra
Financial Outlook
Fortune Telling
Friendly Marital Life
Gay & Lesbian
Ghosts Parapsychology
Graphology Paranormal
Intimacy
Kabbalah Palm Readings
Law of Action
Law of Attraction
Law of Cause and Effect
Law of Compensation
Law of Correspondence
Law of Divine Oneness
Law of Divine Oneness
Law of Gender
Law of Perpetual
Law of Polarity
Law of Relativity
Law of Rhythm
Law of Vibration TruthStar
Love & Relationships
Marital Life
Mediums & Reaching Beyond
New Age Spirituality
Numerology Occult
Parents & Children
Past Life Readings
Pet Psychics
Picture Readings
Psychic Readings
Remote Viewing
Rune Casting
Single & Dating
Soulmate Connections
Tarot Readings
Transmutation of Energy
Unidentified Objects
Universal Laws
Universal Laws
Vedic Astrology
Wicca
Tarotmaster
Description
I have been using my tarot cards to help people with their questions and problems for many years. I have experience in psychic readings, tarot readings, clairvoyance, astrology, reuniting lovers, spiritual meditation, spiritual deliverance, meditation therapy, and spell casting. Depending on the questions you ask, I may use two tarot card decks to better answer your questions. Not only do I use the tarot cards, but I also connect with you on a soul level to better understand your situations and give a better reading to help you. At the beginning I may also ask you a few questions for you to answer to make sure that what I am seeing is correct. If I do ask you questions please be as honest as possible as it helps me to confirm I have a strong connection with you.
Please always remember that I only give my clients honest answers to all their questions. I never want to give my clients false hope or lead them down the wrong path when the outcome of that path will be only heart ache and pain. If you are currently in a relationship that will bring unhappiness to you in the future then I will tell you. If you are currently at a job that will not be available in the near future then I will tell. Looking for a new partner or finding a new job is never fun, but by knowing these things might end soon can help you plan better for your future.
But I am not here to give people bad news. In fact I give my clients lots of good news about their life! Whether it is in their love life or their career or matters about their family. I share many nice news that my clients like to hear. Such as they will be promoted in their career, or that special someone will ask them for marriage, or that a new exciting relationship is right around the corner.
Not only can I give you information about yourself, but I also help people understand the people around them. Perhaps you are confused about your partner, boss, or children. I can give you insight into what these people are feeling and thinking and how they feel about you.
Ratings & Reviews