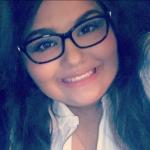 $1.00/minute
3 minutes free
no payment required
Currently Offline


Please check back soon
Currently Busy


Please check back soon
Specialties
Astrology Readings
Breaking Up & Divorce
Career Forecasts
Cheating & Affairs
Crystal Readings
Dream Analysis
Financial Outlook
Gay & Lesbian
Love & Relationships
Marital Life
New Age Spirituality
Parents & Children
Past Life Readings
Pet Psychics
Psychic Readings
Single & Dating
Tarot Readings
PsychicKarlie
Description
Hello, my name is Psychic Karlie i am a 7th Generation psychic and tarot card reader I am able to see your Past, Present & Future no matter what situation you are in. I will be able to tell you what direction you need to focus on, If you are going on the right path?
Past relationships stopping you from going forward? let me help guide you
is the person you are with meant to be?
are you on the right career?
i will help you deal with and understand your past so you can succeed in your future
if it's your first time consulting with a Psychic or your 100th you will see and feel the truth and honesty
No Judging No Sugarcoating i tell you what your spirit needs to hear not what you wanna hear after all is said and done your spirit knows where your destiny is.
So don't hesitate your future depends on it. I will do my best to give you the answers you seek!