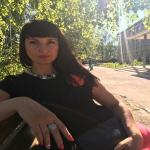 $1.00/minute
3 minutes free
no payment required
Currently Offline


Please check back soon
Currently Busy


Please check back soon
Specialties
Abductions
Astrology Readings
Aura Readings
Breaking Up & Divorce
Career Forecasts
Cartomancy
Cheating & Affairs
Chinese Astrology
Crystal Readings
Dream Analysis
Eastern Philosophy
Fertility Kama Sutra Tantra
Financial Outlook
Fortune Telling
Friendly Marital Life
Gay & Lesbian
Ghosts Parapsychology
Graphology Paranormal
Intimacy
Kabbalah Palm Readings
Love & Relationships
Marital Life
Mediums & Reaching Beyond
New Age Spirituality
Numerology Occult
Parents & Children
Past Life Readings
Pet Psychics
Picture Readings
Psychic Readings
Remote Viewing
Rune Casting
Single & Dating
Soulmate Connections
Tarot Readings
Transmutation of Energy
Unidentified Objects
Vedic Astrology
Wicca
Psychic Val
Description
I'm a third generation psychic and tarot reader with 15 years of experience guiding clients to a full and happy life. I have honed my abilities to a fine degree of accuracy and always listen to my clients with a caring and compassionate ear. Nothing you can say or ask is trivial ;all questions are taken seriously and answered honestly. Together, we will look into your past, present and future to choose the proper path for you. Whether it is concerning love, money, family or career decision, you are never alone. I'm here by your side.

Having inherited my gifts as a young child I have been a psychic clairovoyant advisor all my life. I've been providing psychic readings professionally all my life. Allow me to help you find what you seek and you won't be disappointed. With my gift I have the ability to uncover the past, enlighten, present and reveal the future.
Using my special psychic gifts, I am able to recognize sources of negative energy in your life and help lead you down the right path. My guidance is honest and thoughtful and my readings will guide you to be the most positive life full of joy, love and inner peace.
When in a reading with me I will use my abilities to connect with energies and surround you and I'm able to pick up details of your life with in your past, present and future.
Do you often find yourself feeling lost? Full of questions confuse an empty? Has your relationship ended? Wondering about the future of your relationship? Need to know why you've become so distant? Let me give you the advice you need! In these most difficult and confusing times
Showing you how to avoid future blockages and barriers keeping you from where you need to be. Gain insight and understanding of life's most challenging problems. Have your own personal psychic advisor help you understand your past present and future of love and relationship.
Psychics should be non-judgemental, a true psychic should be confident and most of all, be honest and straightforward with you. The truth should be given when information is being exchanged. I can help you I'm gifted and experienced clairvoyantpsychic advisor. Your physical and spiritual bodies should be in balance so that you will have an optimal learning experience well on earth. Imbalance in this life is not standing up right, or being able walk in a straight line, but rather keep your chakras open to receive the universal life force energy .
Understanding and using the light that surrounds you in the key to provide energy balance throughout your body,
whatever is troubling you, I am just a phone call away.