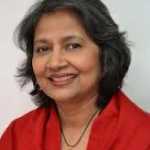 $0.99/minute
3 minutes free
no payment required
Currently Offline


Please check back soon
Currently Busy


Please check back soon
Specialties
Abductions
Astrology Readings
Aura Readings
Aura Readings
Breaking Up & Divorce
Career Forecasts
Cartomancy
Cheating & Affairs
Chinese Astrology
Dream Analysis
Eastern Philosophy
Extra Sensory Perception (ESP)
Fertility Kama Sutra Tantra
Financial Outlook
Fortune Telling
Friendly Marital Life
Gay & Lesbian
Ghosts Parapsychology
Graphology Paranormal
Intimacy
Kabbalah Palm Readings
Law of Action
Law of Attraction
Law of Cause and Effect
Law of Compensation
Law of Correspondence
Law of Divine Oneness
Law of Divine Oneness
Law of Gender
Law of Perpetual
Law of Polarity
Law of Relativity
Law of Rhythm
Law of Vibration TruthStar
Love & Relationships
Marital Life
Mediums & Reaching Beyond
New Age Spirituality
Numerology Occult
Parents & Children
Past Life Readings
Pet Psychics
Picture Readings
Psychic Readings
Remote Viewing
Rune Casting
Single & Dating
Soulmate Connections
Tarot Readings
Transmutation of Energy
Unidentified Objects
Universal Laws
Universal Laws
Vedic Astrology
Wicca
Psychic Guide
Description
I have been blessed with the powers of the inner sight. Using my third eye abilities I can share with you all that I know about the situations in your life. Whether it is matters of love & romance or your financial career, my abilities can answer all your questions. As a 5th generation psychic I have grown up being around the people that helped me understand the power of the third eye and how to use it to help people in my life. Here locally I help many people and children and recently started giving psychic readings online to help more people in need.
People often asking me about their partner, if they are cheating, if they still love in their heart, why are they distance. I find that people want answers to understanding the people they care about most. I can understand these desires, which is why I love helping people with these questions. Once people understand their partner better, it always makes the relationship stronger and more loving.
People also ask me many questions about money problems. How can they get out of debt, and what they can do to better their life financially. These are also questions I enjoy answering as I always want to see people financially successful.
If you have these types of questions in your heart, please feel free to chat with me today. I will give you honest information always!
Ratings & Reviews