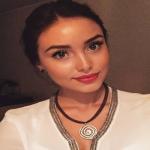 $0.85/minute
3 minutes free
no payment required
Currently Offline


Please check back soon
Currently Busy


Please check back soon
Specialties
Astrology Readings
Aura Readings
Aura Readings
Breaking Up & Divorce
Career Forecasts
Cartomancy
Cheating & Affairs
Chinese Astrology
Dream Analysis
Eastern Philosophy
Fertility Kama Sutra Tantra
Financial Outlook
Fortune Telling
Friendly Marital Life
Gay & Lesbian
Ghosts Parapsychology
Graphology Paranormal
Intimacy
Kabbalah Palm Readings
Love & Relationships
Marital Life
Mediums & Reaching Beyond
New Age Spirituality
Parents & Children
Past Life Readings
Pet Psychics
Picture Readings
Psychic Readings
Remote Viewing
Rune Casting
Single & Dating
Soulmate Connections
Tarot Readings
Vedic Astrology
Psychic Dolly
Description
I am a psychic, empathic, medium, clairvoyant, clairsentient, energy reader, spiritual healer and a relationship expert.
I am a 3rd gen psychic with helping on all situations. As a naturally gifted intuitive, I make use of divinatory tools to focus my E.S.P. during sessions with clients. From questions about love or any other concern, clients receive accurate and helpful information. I am able to catch a glimpse into your future and help you navigate your way through it. I have found great success for people who have suffered martial problems, to detect cheating partners, helping people find their soulmates. My natural abilities also extends to relieving stress and anxiety. I can tell you about your past, present and future. With your name and date of birth/sign, I am able to pick up on your energy. I advise you to keep an open mind while I am reading for you. I am a non judgmental psychic and I offer honesty and compassion and pride myself on the relationships that I build with my clients.
Feel free to ask me any questions, I will help you gain clarity in what you seek answers for.



Specializing in:
❤️Love & Relationships ⠀⠀⠀⠀⠀⠀⠀
❤️Soulmate Connections
❤️Reuniting Loved Ones
❤️Breaking Up & Divorce
❤️Cheating & Affairs
❤️Single & Dating
❤️LGBTQ Issues
❤️Intimacy
❤️Divination
❤️Past Life
❤️Clairvoyant
❤️Astrology
❤️Twin Flames
❤️Dream Interpretation
❤️Energy Readings

❤️Martial Issues


Ratings & Reviews