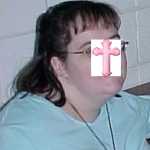 $1.99/minute
3 minutes free
no payment required
Currently Offline


Please check back soon
Currently Busy


Please check back soon
Specialties
Breaking Up & Divorce
Cheating & Affairs
Love & Relationships
Marital Life
Psychic Readings
Single & Dating
Soulmate Connections
Tarot Readings
Prophetess Marie
Description
I am a Christian minister with 20 years experience in ministry. My God-given gifts include intuition, empathy, and prophesy. I offer a unique, spiritual experience filled with truth as God shares messages with me for you.
My Approach
"In the last days, God says, I will pour out my Spirit on all people. Your sons and daughters will prophesy, your young men will see visions, your old men will dream dreams." ~ Acts 2:17

I can only guarantee that you will receive an honest reading from me. Throughout your reading I will be in prayer for you and will tell you what God wants you to hear, although it may not be what you want to hear (please keep in mind that you may be hurt by what you hear but I know you're calling for the truth even if it's not what you're hoping to hear and I will deliver that with delicate hands). All messages are clear and accurate as my feedback clearly shows. Please contact me with an open mind, ready to be real with yourself. I'm always compassionate with you regardless of the news you're given, but I refuse to be unethical and lie to you.

Please note...

Timing is 100% when God is ready for things to manifest for you. As such, I will NOT give timing, sorry.


I will NOT answer questions regarding health, death, legal issues, pregnancy, or paternity.
My Background
I am a child of God, called into the ministry as a young child. Blessed with gifts from the Holy Spirit (including empathy, prophecy and intuition) I use God's gifts to minister to you. I'm an ordained minister of the Presbyterian Church here to help you tune into your walk through this life.Over the past two decades, I have ministered to many people. This is something I truly enjoy doing and look forward to ministering to you too.