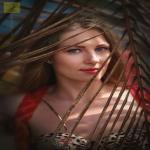 3 minutes free
Currently Offline


Please check back soon
Currently Busy


Please check back soon
Specialties
Astrology Readings
Aura Readings
Aura Readings
Breaking Up & Divorce
Career Forecasts
Cartomancy
Cheating & Affairs
Chinese Astrology
Dream Analysis
Financial Outlook
Fortune Telling
Friendly Marital Life
Gay & Lesbian
Intimacy
Kabbalah Palm Readings
Law of Cause and Effect
Law of Divine Oneness
Law of Divine Oneness
Law of Relativity
Love & Relationships
Marital Life
Mediums & Reaching Beyond
New Age Spirituality
Parents & Children
Past Life Readings
Pet Psychics
Picture Readings
Psychic Readings
Rune Casting
Single & Dating
Soulmate Connections
Tarot Readings
Universal Laws
Universal Laws
Precision Psychic
Description
I have been reading professionally for over 25 years. I am a certified psychic medium that connects with spirit guides and combines tarot cards to give you clarity you deserve in your situation. I combined with tarot cards and mediumship skills will give you accurate and detailed readings for your situation. No Fluff, real answers real solutions to all your concerns! Call now for peace of mind
A visionary psychic medium my entire life, I am helping people with love all over the world. Names of people, places, and locations, are part of my psychic ability. In a reading I not only have answers to questions, I have information only God knows. Jesus Christ is my spirit guide. I know about everything people have gone through in their lives. I know how to make your love life happy. In love I tell people not only about their life now, but also about their past life. I tell people not only if they are with the right person, but if they need to leave to be with the right person. If they know they can be happier they can find out when and how. I can help people to find happiness in love. I know everything about meeting your soulmate. I love helping people.
1. My predictions do not line up with other psychics most of the time, and people come back to let me know that I was the only one that told them the outcome of their situation accurately.
2. I give you a lot of information that you will not realize is true until your situation manifests.
3. I know a lot more than most psychics.
4. I don't waste people's time telling them about things they already know.
5. I specialise in predictions.
6. I give you information that you are not only wanting to know, but also about things you need to know.
7. You are important to me.
8. I heal people a lot more effectively than other healers.
9. I make people's lives change a lot for the better.
10. I know about the past.
Ratings & Reviews