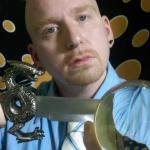 $1.97/minute
3 minutes free
no payment required
Currently Offline


Please check back soon
Currently Busy


Please check back soon
Specialties
Abductions
Astrology Readings
Aura Readings
Breaking Up & Divorce
Cartomancy
Cheating & Affairs
Crystal Readings
Dream Analysis
Extra Sensory Perception (ESP)
Fortune Telling
Friendly Marital Life
Gay & Lesbian
Intimacy
Law of Action
Law of Attraction
Law of Correspondence
Love & Relationships
Marital Life
New Age Spirituality
Picture Readings
Psychic Readings
Single & Dating
Soulmate Connections
Tarot Readings
Transmutation of Energy
Unidentified Objects
Universal Laws
Universal Laws
Wicca
Nicodemus Hilaire
Description
Nicodemus Hilaire; I Gentleman & Man Beast, The Perfect Blend of Spirit & Science, Go Ahead Pick My Brain You Can, I Give All the Answers No One Else Can! I AM THE LOVE GURU.
When you feel that "spark" and want to ignite a FIRE… Ask Nico and together we will find the answers you DESERVE! The quest for love and to find the perfect mate can often be very challenging and difficult for us all. We sometimes find ourselves analyzing a romance and wanting it to be more. We get caught up in wondering and obsessing. Love can blind us and we sometimes need a second opinion. I am experienced answering all of the following and providing success. Is this person your soul mate? Is this the connection you have been waiting for? When will they contact me? How do we match in love, disagreements, communication- and our long term path? When you need help and success with a soulmate connection, come by and Ask Nico!
I run my own business that is based solely off of all my advising, reading and consulting. This is a result of my long study of Human Psychology and practiced use of Spiritual Gifts.
My long history of personal experience with women both sexually and in a relationship serves to help give a male perspective. ALL of the women who consistently come to me gain their hearts desire.
I have done many internship hours counseling. While studying in the University I have worked at Botanicas in Orlando & Miami as an assistant Priest (Babalawo) of Santeria.
I have traveled and lived all over the United States, Canada, Mexico, Turkey, Italy and Greece. I regularly hold sessions with people of all continents for a variety of different reasoning but the results are the same.
When people come to me they gain crucial insight and perspective about their past present and future that can make THE DIFFERENCE between a relationship failing or thriving. The same can be said of business as I also do business consulting.
It is a privilege to live this life and I believe that in order to stay "GOLDEN" I must lead others to be "MADE OF GOLD." Which means gaining all of their hearts desires as I gain my own.