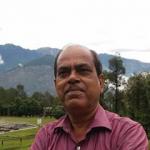 3 minutes free
no payment required
Currently Offline


Please check back soon
Currently Busy


Please check back soon
Specialties
Astrology Readings
Breaking Up & Divorce
Career Forecasts
Cheating & Affairs
Dream Analysis
Fortune Telling
Love & Relationships
Picture Readings
Psychic Readings
Vedic Astrology
MIRACLE MAN
Description
Expert in Relationships, reunite, & stopping divorces. If you worried about your career? thinking about finding true love? Don't hesitate to tell your problem.I will solve & give remedy and heallings.
I specialize in Love and Relationship,Energy Work,Career & Finance, Meditation,Chakra,Soulmates, Spiritual Reading,Psychic Reading,Breakup & Divorce,remedy and heallings.
ARE YOU WORRIED ABOUT CHILD EDUCATION ?
THINKING ABOUT YOUR LOVE,RELATIONSHIP OR REUNITE ?
DO YOU FEEL ABOUT BUSINESS PROBLEM OR PARTNERSHIP PROBLEM?
DO YOU LIKE BETTER CAREER AND FINANCE DEVELOPMENT ?
PLEASE CONTACT WITH ME AND GIVE YOUR NAME AND BIRTH DETAILS
WITH YOUR SPECIFIC QUESTION FOR ANSWER AND REMEDY. THANKS
Ratings & Reviews