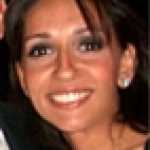 $1.99/minute
3 minutes free
no payment required
Currently Offline


Please check back soon
Currently Busy


Please check back soon
Specialties
Astrology Readings
Aura Readings
Breaking Up & Divorce
Career Forecasts
Cartomancy
Cheating & Affairs
Chinese Astrology
Crystal Readings
Dream Analysis
Extra Sensory Perception (ESP)
Fertility Kama Sutra Tantra
Financial Outlook
Fortune Telling
Friendly Marital Life
Gay & Lesbian
Ghosts Parapsychology
Intimacy
Law of Action
Law of Attraction
Law of Cause and Effect
Law of Rhythm
Love & Relationships
Marital Life
New Age Spirituality
Parents & Children
Past Life Readings
Picture Readings
Psychic Readings
Remote Viewing
Single & Dating
Soulmate Connections
Tarot Readings
Transmutation of Energy
Universal Laws
Vedic Astrology
LovePsychicLauren
Description
Lauren, a professional Celebrity Psychic to the stars, has been practicing and consulting clients professionally since 1996, for well over 20 years. She is a qualified psychic and spiritual Astrologist, who gives accurate intuitive readings through a range of mediums. She is a professional & certified consultant, who uses her intuition to offer guidance to all of her clients. Lauren has also published many printed astrological and online horoscope newsletters continuously since 1997. Her columns are seen all over the world and have been published in many popular publications, fashion magazines, and newspapers. She has appeared on numerous Radio and TV Broadcasts. Throughout the years has had her own Radio Shows, been a featured guest on radio shows, and now is exclusively located in Connecticut's Fairfield County.
Join the many thousands of people including celebrities, Politians, Moguls,Finacial advisors, Fortune 500 companies & housewives who have used her services to gain a better understanding of their lives, direction and where they are going. Lauren has an accuracy rate of 98.7% and many repeat clients. She is a Truly gifted spiritual Advisor, allow Lauren to delve into the past present and future circumstances in life and guide you with astounding advice and insight. Lauren's Readings can help with Financial decision's, Career advice, Relationship and family guidance. Allow Lauren to give you a glimpse into the future today.
Astrology & Psychic Readings
In what areas of life, can you use the Psychic/astrological information? Psychic or Astrology is a tool and the range of an application of this tools is dependent on the person. So, Psychic or astrology can be successfully used in psychology, medicine, politics, business, even in relationships. The greatest value of such knowledge is in the fact, that it is helping people to better understand themselves, and to learn how to understand everyone around them - and it is a huge deal..
Relationships Analysis
The stars can provide much insight about ourselves, including how, when, and with whom we are most likely to fall in love. Of course, astrology is not destiny, so while the one you love may not be a "classic" match for you in astrological terms, that doesn't mean all is lost. By understanding the universal forces that attract you to your lover, you can learn how to make any relationship work, and better understand your own self in the process. Relationship Analysis can also help you to attract a relationship.
Psychic Consultation
Reads your energy and Aura gives insight into past ,present & future. Tells you what is immediatly ahead of you, Gives advice on situations that you have been focused on where you may be lacking clarity. An outline or road map as to what is ahead of you. Psychic Readings are also good for relationship and career advice and can help you understand how others may think or feel about you.
Tarot Card Consulation
Tarot reveals past present & future. The Cards reveal what your present situations are and what you should prepare for it will give you outlook and time frames.
Spiritual Life Coaching (Montly or weekly Sessions)
Lauren is a gifted advisor with a unique gift of insight into the mind body and spirit.Lauren has been helping people for over 20 years with her gift. For more information about Spiritual LIfe Coaching Click the link below.