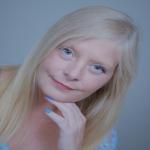 3 minutes free
Currently Offline


Please check back soon
Currently Busy


Please check back soon
Specialties
Astrology Readings
Aura Readings
Aura Readings
Breaking Up & Divorce
Career Forecasts
Cartomancy
Cheating & Affairs
Financial Outlook
Fortune Telling
Friendly Marital Life
Gay & Lesbian
Intimacy
Law of Action
Love & Relationships
Marital Life
Mediums & Reaching Beyond
New Age Spirituality
Picture Readings
Psychic Readings
Rune Casting
Single & Dating
Soulmate Connections
Tarot Readings
Universal Laws
Universal Laws
Wicca
Love Psychic Sun
Description
Get the Love insight you need today from Psychic Love Sun!!
Sun is a straightforward and compassionate reader. She is not afraid to tell you the truth in all facets of what you seek. Sun quickly picks up on your situation and is able to provide you with clear and meaningful guidance.
As a professional reader for nearly three decades, Love Psychic Sun has helped countless individuals gain insight and understanding into the most intimate and important aspects of their lives.
Sun offers insight into your life and helps you identify the areas requesting attention. Her insight can help you understand what is at hand, what is ahead, and what is need to accomplish your goals.
Sun's readings leave you with a sense of empowerment and a clearer, more confident understanding of your situation.