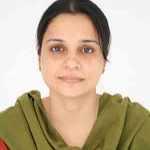 $1.32/minute
3 minutes free
no payment required
Currently Offline


Please check back soon
Currently Busy


Please check back soon
Specialties
Abductions
Astrology Readings
Aura Readings
Aura Readings
Breaking Up & Divorce
Career Forecasts
Cartomancy
Cheating & Affairs
Chinese Astrology
Dream Analysis
Eastern Philosophy
Extra Sensory Perception (ESP)
Fertility Kama Sutra Tantra
Financial Outlook
Fortune Telling
Friendly Marital Life
Gay & Lesbian
Ghosts Parapsychology
Graphology Paranormal
Intimacy
Kabbalah Palm Readings
Law of Action
Law of Attraction
Law of Cause and Effect
Law of Compensation
Law of Correspondence
Law of Divine Oneness
Law of Divine Oneness
Law of Gender
Law of Perpetual
Law of Polarity
Law of Relativity
Law of Rhythm
Law of Vibration TruthStar
Love & Relationships
Marital Life
Mediums & Reaching Beyond
New Age Spirituality
Numerology Occult
Parents & Children
Past Life Readings
Pet Psychics
Picture Readings
Psychic Readings
Remote Viewing
Rune Casting
Single & Dating
Soulmate Connections
Tarot Readings
Transmutation of Energy
Unidentified Objects
Universal Laws
Universal Laws
Vedic Astrology
Wicca
Love Energy power
Description
Many people in the world are curious about their future in all aspects. If they prefer palm readings service from an expert then they can fulfill their requirements. For instance, they can aware about their favorable and unfavorable happenings in the upcoming days. Specialists in this readings genre have a commitment to learning lots of unknown things to enhance their expertise further. As a result, they support their clients to get rid of obstacles in the future.
Hand analysts worldwide make use a collection of distinctive approaches to predict the future through palm readings. Hand prediction involves more than a few significant issues. Individuals who have proficiency in the analysis of an individual's hand to forecast the future nowadays get recognized internationally. This is because many people believe in the palmistry.
Palm readers have experiences and proficiency to read shape of the palm and analyze palm lines. I give attention to different aspects in the palm of their client to explain the personal characteristics and future.you consult with palm readers, you can get the complete support to clarify your doubtful issues regarding future.