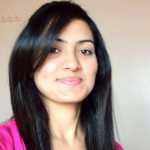 $0.89/minute
3 minutes free
no payment required
Currently Offline


Please check back soon
Currently Busy


Please check back soon
Specialties
Astrology Readings
Breaking Up & Divorce
Career Forecasts
Cheating & Affairs
Dream Analysis
Eastern Philosophy
Fortune Telling
Love & Relationships
Mediums & Reaching Beyond
Psychic Readings
Rune Casting
Soulmate Connections
Tarot Readings
Insta Helper.
Description
Get Rid of Any Heart-centered Problems with Tarot Reading
Sometimes, you feel that some doors of your life get closed, and you have no opportunity. But, it is not the truth. If one door is closed, another one remains surely opened. Know what new things are coming in your life with the Tarot reading today.
I am not merely a perceptive tarot card-analyzing expert but I can be called as a strategist. It means that when the result does not seem to be well, I will look at some other ways to assist you in getting a better control on your destiny.
I believe that the lives of all human beings are determined mainly with our preferences. We may be able to live consciously when we become responsive to the outcomes of our choices. And, my reading is intended for those people, who are prepared to gain control of lives. I can offer you a very considerate psychic reading of your future happenings. I wish to share my divine gifts with you. Some of my clients praised me as the gifted clairvoyant or prophet in this world.
How you can get all the answers
I start my psychic reading by having a common outlook, where I offer you a snap of everything I can see for the coming year. Often, this opening session will give answer to many of your questions. I then spend time to focus on the queries that you like to ask. And, during these moments, you will be allowed to inquire of anything you want.
With my psychic capacity, I can offer precise predictions and readings. And at the same time, you can also get good guidance from your forefathers and ancestors. Besides, I am also able to direct all the words of instruction and perception from the forefathers or your own spirit guides.