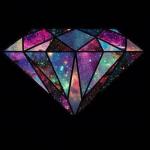 $2.00/minute
3 minutes free
no payment required
Currently Offline


Please check back soon
Currently Busy


Please check back soon
Specialties
Astrology Readings
Aura Readings
Breaking Up & Divorce
Career Forecasts
Cartomancy
Cheating & Affairs
Crystal Readings
Dream Analysis
Eastern Philosophy
Extra Sensory Perception (ESP)
Fertility Kama Sutra Tantra
Financial Outlook
Fortune Telling
Friendly Marital Life
Gay & Lesbian
Ghosts Parapsychology
Graphology Paranormal
Intimacy
Kabbalah Palm Readings
Law of Action
Law of Attraction
Law of Cause and Effect
Law of Compensation
Law of Correspondence
Law of Divine Oneness
Law of Divine Oneness
Law of Gender
Law of Perpetual
Law of Polarity
Law of Relativity
Law of Rhythm
Law of Vibration TruthStar
Love & Relationships
Marital Life
Mediums & Reaching Beyond
New Age Spirituality
Numerology Occult
Parents & Children
Past Life Readings
Pet Psychics
Picture Readings
Psychic Readings
Remote Viewing
Rune Casting
Single & Dating
Soulmate Connections
Tarot Readings
Transmutation of Energy
Universal Laws
Universal Laws
Field Expert
Description
"Finish each day and be done with it. You have done what you could. Some blunders and absurdities no doubt crept in; forget them as soon as you can. Tomorrow is a new day. You shall begin it serenely and with too high a spirit to be encumbered with your old nonsense."
my grandmother learned to read the cards from her mother, so we keep and save the knowledge from generation to generation. I only use the cards if am asked to use them, because I am a natural clairvoyant.
I do not craft stories up to feed you hope. My policy is 100% honesty. Where others may give you sensationalism and big destiny, I give you the truth without ornament. You will be given your best possible options.
Live Happily!
I believe we can change everything, that there are no faults and we should have no doubts. Guilt stems from circumstances we have not yet cultured from. In order to make a revolution, we need to look at ourselves as well as those around us. I am also a down-to-earth person. If you are right now on a path that is simply not going to work out for you I won't spin you a fairy tale. You need to know what your real options are so you can make clear choices, positive decisions and get on a path that is going to bring you true happiness. I am equipped to help you through those difficult times and get you back on the track that is right for you. The path that will lead you to happiness, something we all deserve.
I'm always positive, compassionate and willing to help. People trust me more than their loved ones most of the time and it is my utmost priority to value their trust and take them out of the mess they are trapped in. I have an extensive background in dealing with crisis situations and working with individuals going through extreme emotional turmoil. I am caring, compassionate, non-judgmental and most of all able to give you clarity on your future. I am a great listener and will allow you the time you need to express your feelings about your circumstances. Sometimes we really need to get it all out before we are ready to sit back, take a deep breath, and let someone guide us in a new direction or help us mend the path we are on. How I conduct a session when I do a reading for you: I will ask you briefly about your background and what's currently going on in your life, more importantly, I need to know and understand what brought you to me today.
I have been an expert in the following topics:
-Love & Relationship
-Career & Finances
-House & Family
-Breakup / Divorce / Reunion / Commitment
-Past Life / Soulmate / Twin Flame Connection
-Sex & Intimacy
-Cheating & Affairs
-People Management / Self Development
-Time Management / Stress Management
-Tips & Advise
-Future Predictions
-Angel therapy
-Reading minds & Thoughts
All readings are for guidance purposes only. You alone are responsible for your perceptions and decisions. No foreseen outcome should be taken as a guarantee.
You are in charge of your destiny, and the one who decides where it goes. The best I can do is show you what your options are, and you will know where to take it from there! People are entitled to make decisions on their own, their heart is the one true compass of fate. I am a messenger, and I offer you my skills for your personal benefit.
God Bless You All