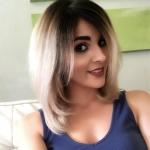 $3.99/minute
3 minutes free
no payment required
Currently Offline


Please check back soon
Currently Busy


Please check back soon
Specialties
Aura Readings
Breaking Up & Divorce
Career Forecasts
Cheating & Affairs
Crystal Readings
Dream Analysis
Fertility Kama Sutra Tantra
Financial Outlook
Fortune Telling
Friendly Marital Life
Gay & Lesbian
Ghosts Parapsychology
Intimacy
Kabbalah Palm Readings
Law of Gender
Love & Relationships
Mediums & Reaching Beyond
New Age Spirituality
Numerology Occult
Parents & Children
Past Life Readings
Pet Psychics
Picture Readings
Psychic Readings
Single & Dating
Soulmate Connections
Tarot Readings
Transmutation of Energy
Unidentified Objects
Advisor_Aria
Description
Hello my name is Aria. i am a natural born psychic with the ability to look into ones past, present, future, and surroundings.
with well over ten years of experience. i have been helping people from all over the world overcome lifes most difacult obstacles,
i strive to provide my clients with the most accurate clarity, and straightforward advice. i will always be honest with my clients, i will tell each client what i see pick up on weather good or bad. so if you are looking to know the whole truth, and no sugarcoating, contact me so that i may help guide you on the right path.